New Home Construction
When you design for energy efficiency from day one, you build homes that are easier to keep cool in summer and easier to heat in winter. You also build homes that are more comfortable, inviting and enjoyable for the families that will call them home.
With our New Home Construction program, you can earn up to $2,000 in rebates when you build to ENERGY STAR® standards. As an alternative to ENERGY STAR, a Home Energy Rating System (HERS) rebate will be available for single-family homes and townhomes that achieve a 56 or lower HERS score.
Build an ENERGY STAR certified home and we'll provide you with double the rebate! See Incentive Chart for details.

What is ENERGY STAR certification?
ENERGY STAR homes are built to meet the highest U.S. Environmental Protection Agency energy efficiency guidelines and include the latest energysaving equipment and features. Rebates are paid based on achieving ENERGY STAR certification and a given home's Home Energy Rating System (HERS) Index score.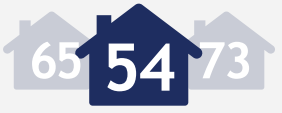 What is a HERS Index score?
As the industry standard for measuring a home's energy efficiency, the HERS Index scores a home based on comprehensive software modeling and in-person testing. The lower the score, the more efficient the home. On average, Consumers Energy ENERGY STAR homes score 47% better than typical homes.
Your ENERGY STAR home buyers will enjoy the following benefits for years to come:
Reduced energy bills — certified homes deliver approximately 20% savings on annual energy bills according to ENERGY STAR.

Higher resale value — certified homes sell at a higher premium than comparable homes that don't have an ENERGY STAR rating.

Improved indoor air quality.

A more comfortable home environment for higher customer satisfaction.

Help protect Michigan's environment by participating in the Clean Energy Plan for years to come.
Visit ENERGY STAR to learn more
As a Participating Builder, you can experience:
A distinguished presence by leading ENERGY STAR market transformation.

Enhanced customer satisfaction.

Improved reputation for a commitment to energy efficiency.

Financial incentives, onsite technical training, and marketing and sales collateral to educate homebuyers.
Consumers Energy is proud to support ENERGY STAR and Michigan builders with rebates for energy efficient homes.
For more information on becoming a Consumers Energy New Home Construction Builder, email CENewHomes@icf.com or visit our website for more information.